We were blessed with two baby showers for you before you were born but I'm a little late blogging about it. It's ok! They were both amazing showers! Here's a couple of photos of all the gifts you received. So blessed!
Your nanny Carol Nylander wanted to give you a baby shower on her own and then mommy and daddy would have one together with friends seperately. Your Aunt Chelsea wanted to help with both showers and she did sooooo much for you! She did a great job! Nanny and Chelsea have spoiled you so much at both showers it's unbelievable. You have so much love for you, as I say all the time. 🙂
Here are several more photos of the baby showers, gifts, friends and family who attended.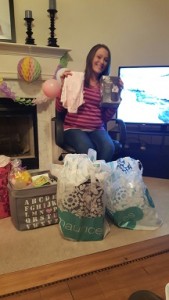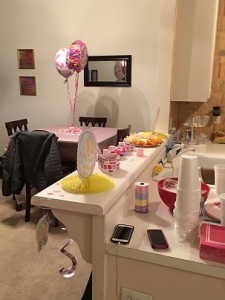 These are some amazing gifts! Your first book, your first Christmas decoration with your name on it, so many monogrammed things for you and much more! We can't wait until you are old enough to look back at these memories and see how loved you were before you were even born. Aunt Chelsea got the frame that says that exact statement for you. We all love you baby Arya!